Welcome to A&E Bazz Electronics
Quality & Service
A&E has been at the forefront of anti-counterfeiting technology. We perform testing and services for authentication on parts prior to shipment in order to assure quality into the electronic component distribution industry!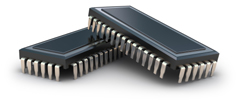 We are a Gold Intel Technology provider and have priority with Intel (SSD, CPU, Motherboards, Processors…).
We buy from authorized, OEM's and some brands directly from the MFG, which is why we have design items meaning aggressive prices.
We sell IC parts, military parts, obsolete and EOL parts.
Our Trading Concept is Long-Term Partnership to Achieve WIN-WIN.
Why Choose Us?
A&E has all you need in one place; great service 24 hours a day, great sourcing for all your high-quality parts at attractive prices!